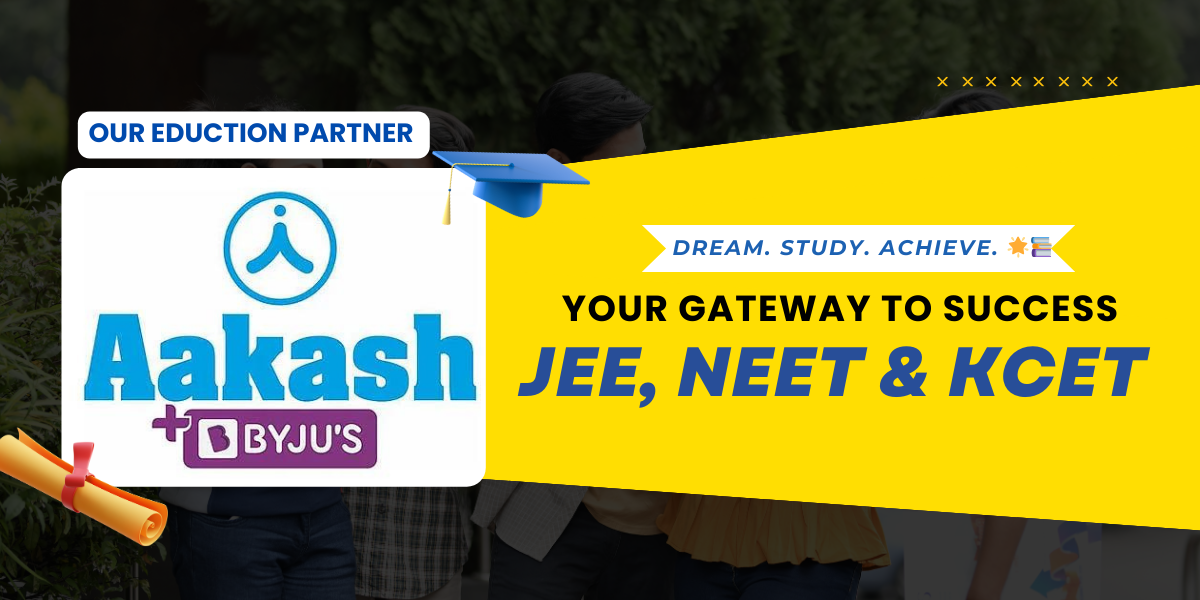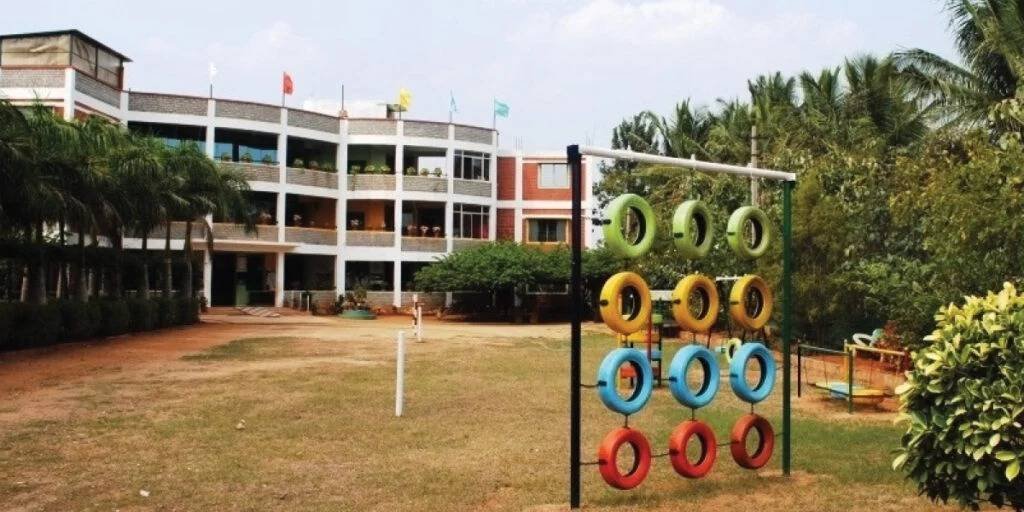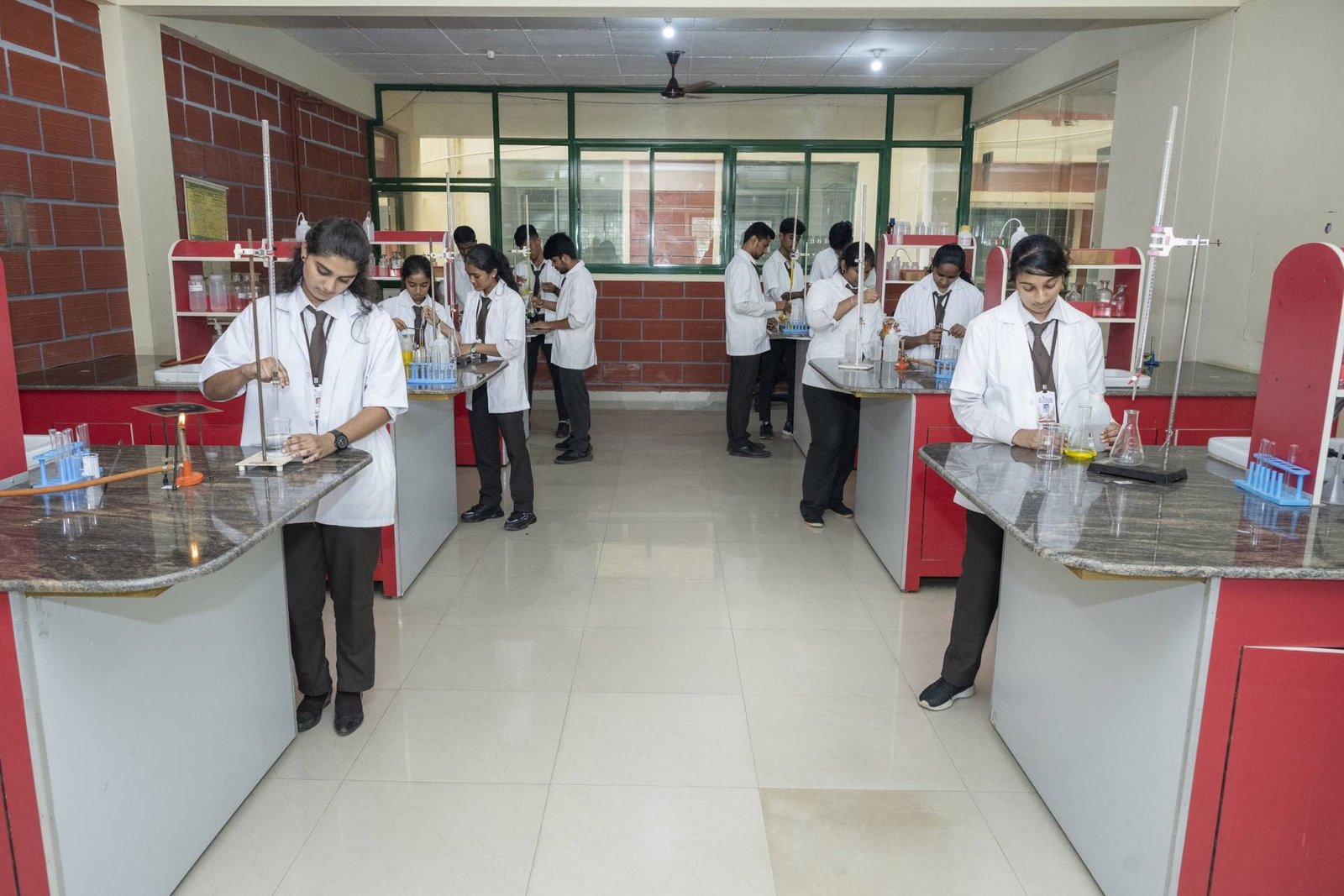 Slide 1
Pandit's
The Orchids Integrated PU College
WELCOME TO 

ORCHIDS CAMPUS


Pandit's The Orchids PU Integrated Science college is a green campus, situated away from the city amidst greenery conducive for the holistic development of the students and is proud of its educational programs, the professionalism and enthusiasm of its students. From a small Preschool group opened in 2001, we have grown into college that's the vessel for those who crave for knowledge. Since the opening, Orchids adheres to the motto "Education for Empowerment" and provides high quality holistic education.

Pandit's The Orchids PU college in association with their academic Partner,  Aakash Institute-Leading Pan India coaching institute
is offering integrated coaching for NEET, JEE and K-CET in the college premises along with board preparation.
Career counselling to chart the right career path
Well researched and analysed study material.
Targeted large question bank for extensive practice
Frequent Pan India level tests to help students to analyse their performance and take corrective
Exposure to Real exam environment by conducting exams Computer based/Offline mode measures.
Coaching till the students finish their targeted competitive exams.
The PU Integrated Program ensures both PU Boards & Competitive are taught

 

parallelly.
No Tuitions required – Spare your child a strenuous schedule of college & tuitions.
College Timings : 8.30 AM to 4.30 PM
Intense coaching from our Educational partner for JEE, CET & NEET from Day 1
Periodic Tests/Exams and innovative revision plan
Regular updates through SMS & phone
Smart class rooms
Canteen facility
Career counselling
Personality development programs
Sports facility
Transportation facility
Separate Facility for Boys & Girls
Shared Room
Limited Accommodation
Safety & Security
Daily Schedule
Sports & Yoga Activities
Music & Dance Studio
Hygienic & Delicious Food
Residential

Semi-Residential

Day Scholar
Serene studying atmosphere amidst greenery.
Our Learned faculties.
Strong emphasis on practice based learning.
Active and Vigilant Management.
Rigorous Comprehensive academic program along with a learning environment.
Respect for cultural differences.
Respect for our Heritage and care for living.
Regular review of Academic performance.
Spotlights of the Integated program

1. State of Art infrastructure
Spacious Classrooms
Well Equipped labs
2. Teaching Methodology
Pre-Class Preparation
Classroom Experience
Post-Class Study
3.Technology based Teaching
Embibe Platform
Concept based Videos
4. Highly qualified facilitators
Outstation Academic & Subject experts
Faculty feedback from students
5. Study Materials
15,000+ Solved & Unsolved question
Solved NEET & JEE QP
6. CLT
Communicative language training.
Multiple language will be thought for the students to communicate fluently through different approach.
7. PERIODIC TESTING SYSTEM : PU & COMPETITIVE
Weekly Tests
Cumulative tests
Term Exams
Mock Exams for Competitive
Preparatory Exams
8. Perfomance Analysis & Mentoring
Detailed Text Analysis and Reports
Mentoring to improve performance and boost their confidence
9. Special class
Extra classes to suffice the need of toppers
Study Hour
10. KVPY Coaching
Exclusive Coaching for KVPY Aspirants.
11. Life skills and sports
Life Skills program & Counselling by
Facilities of outdoor & indoor sports
12. Expert Talk
Career Guidance


Motivational Classes

Sharing success stories on cracking competitve exams
13. College Tracking system with parent App
Attendance Tracker
Homework Tracker
Pre-Class Tracker
Report Analysis
Students can Build their own Digital Content Library
Intelligent Test Generation System
Off/online Testing Platform
Off/online Compatibles Assessment
Tracking Student Effort & Performance
Free Learning
Enquire Now
Online admission for Orchids PU College

All rights reserved © 2022 Pandit's The Orchids Public School & PU College | Designed by Chanakya Solutions